At Earth Force, we offer Environmental Action Civics: a proven framework that
informal and formal

educators can use to meet their curricular needs and foster authentic student engagement.
"Earth Force programming allows educators to teach in a way that not only empowers the students to become leaders in their own community, but also allows the educators to participate as facilitators of that knowledge and to nurture a hands-on, minds-on community of learners."
Don't Miss our 2022 Online Course!
Registration is now open for our signature professional development course for K-12 educators in August 2022. Join a cohort of educators to gain the skills to guide student-led environmental civic action – right in your classroom, supplementing your existing curriculum.
Apply early to be eligible for a tuition waiver!
CLICK HERE
A Process to Start . . .
The Earth Force Process is a research-based model to implement Environmental Action Civics. It provides a framework for project-based teaching and learning that can be readily adapted to any age group or topic area, as well as to a range of timeframes for working with students. It is a series of six steps that, taken in sequence, guide you and your students to a civic action project that meets a real community environmental need, is of interest to your students, aligns with your curricular goals, and is feasible to conduct.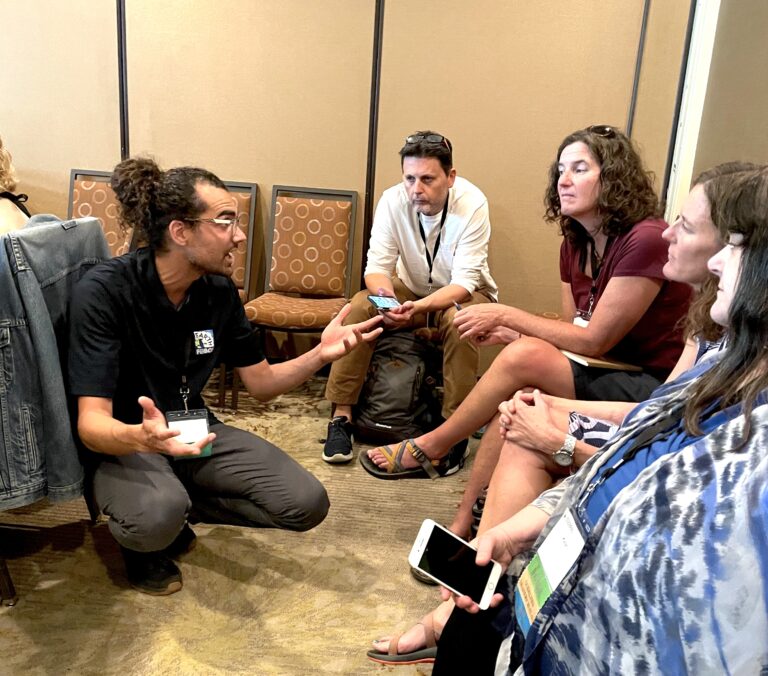 . . . Support to Thrive
When you become an Earth Force educator, you become part of a lifelong community. Our unique professional development, ongoing virtual support, the Earth Force Resources website, and our partner network can help prepare and support you throughout the Process. Earth Force staff and partners are only an email or phone call away.
Our training programs are part of ee360+, an ambitious five-year initiative that supports a diverse cadre of environmental education leaders to increase environmental literacy for everyone, everywhere. NAAEE leads the initiative through a cooperative agreement with U.S. EPA and seven partner organizations including Earth Force.