ENVIRONMENTAL ACTION CIVICS
The environmental challenges our planet faces are, to say the least,
Solving them requires cooperation, most powerfully through local civic participation. Environmental Action Civics embodies the belief that participation in local environmental decision-making is critical to equitable processes, innovative solutions, and enduring democratic and civic skills.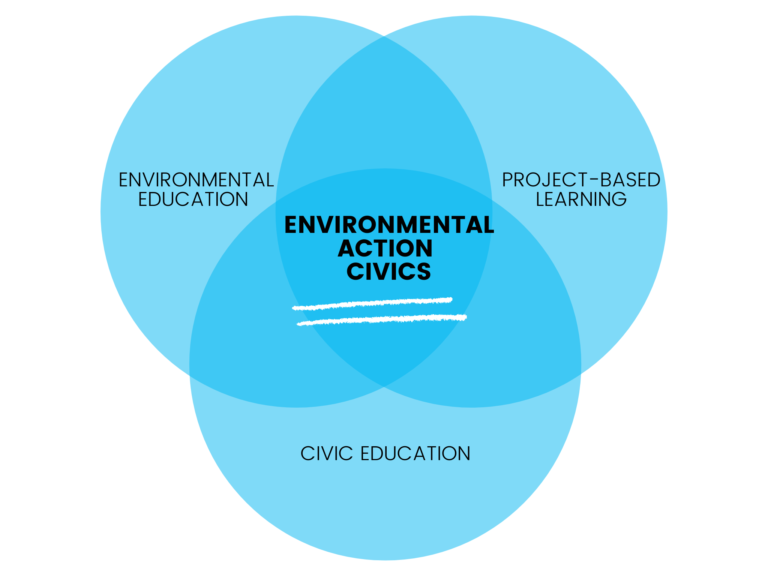 Environmental Action Civics is a youth-centered, standards-aligned approach that guides students as they learn about their environment and gives them the opportunity to take civic action to address problems they find.
"Being in community and hearing the perspectives of others engaged in this work were the most helpful takeaways in this process because relating with folks about shared visions, obstacles, etc allows for one to persist in doing the work that is so needed."