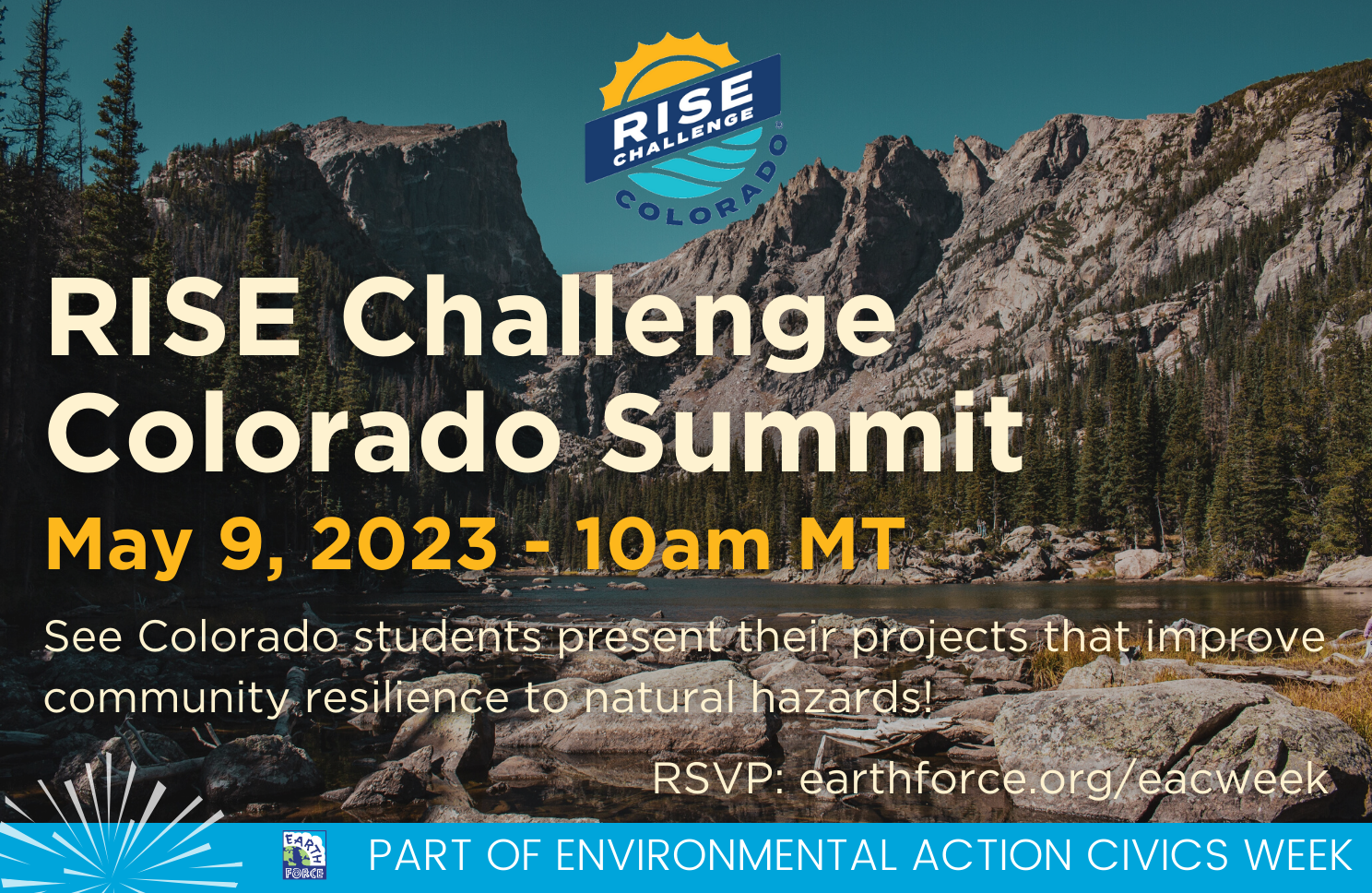 Congratulations to the Finalists of the 2022-2023 RISE Challenge Colorado! These extraordinary groups of young people developed plans to increase their community's resilience to natural hazards.
Tune in live on May 9 to see the students' projects and celebrate the winners!
The RISE Challenge is part classroom lesson, part competition, and part summit. We engage students in the exploration of their communities to determine their vulnerabilities to natural disasters and task them with developing their own ideas for making their community more resilient. The Challenge is a partnership among FEMA, Earth Force, the ASFPM Foundation, and local partner organizations.