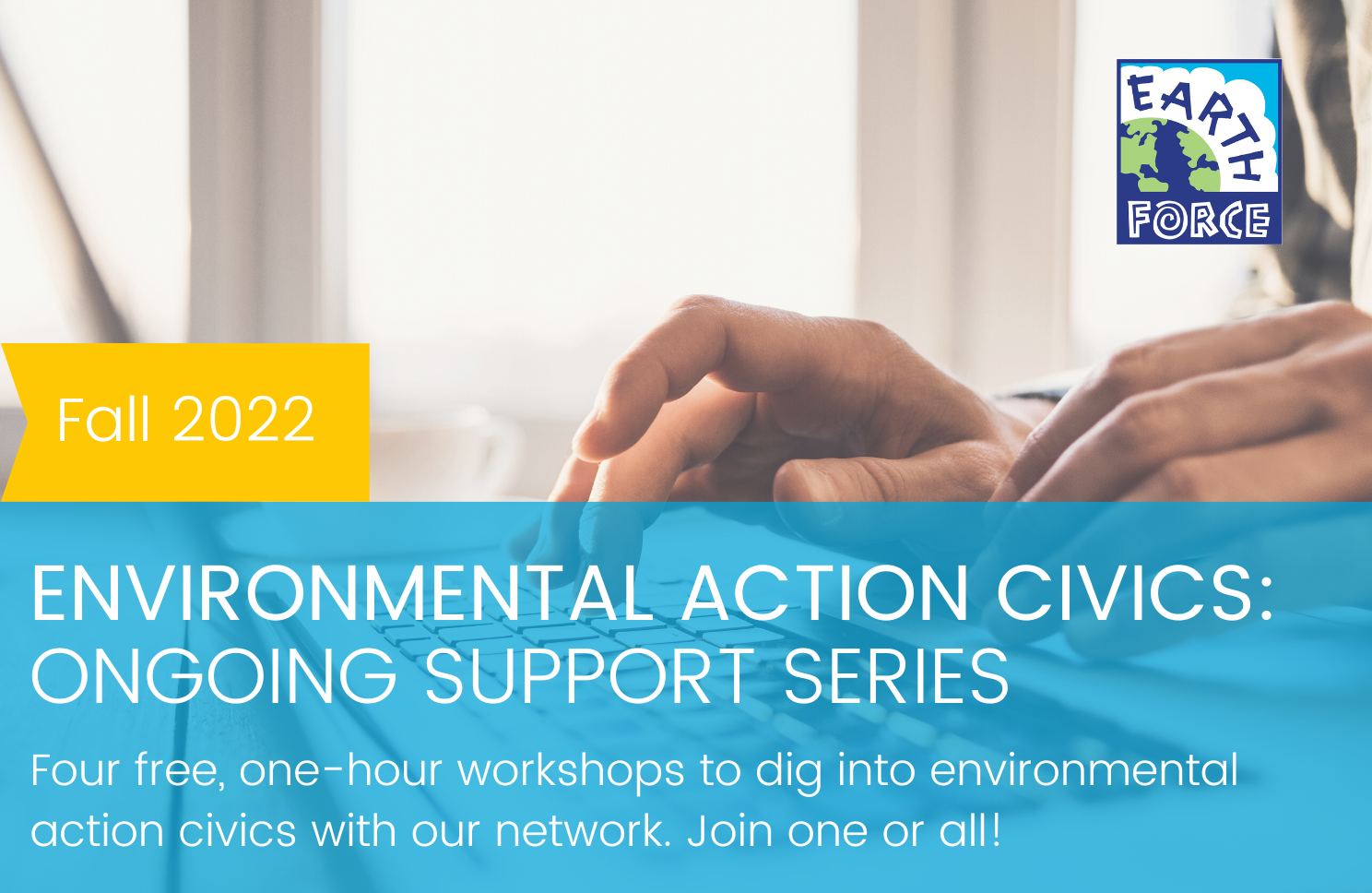 Digging into environmental action civics? Join Earth Force this fall – we're offering four (free!) support sessions, each focusing on a different topic. Join us for Q&A, problem-solving, and camaraderie. Open to both new and experienced Earth Force practitioners. Attend one or all!
Note: Educators participating in the RISE Challenge or Caring for Our Watersheds are highly encouraged to attend each session.
September 6: Student-Led Inventories and Decision Making
October 4: Student-Led Research & Community Engagement
November 1: Student-Led Action & Action Stories
December 6: Celebration!