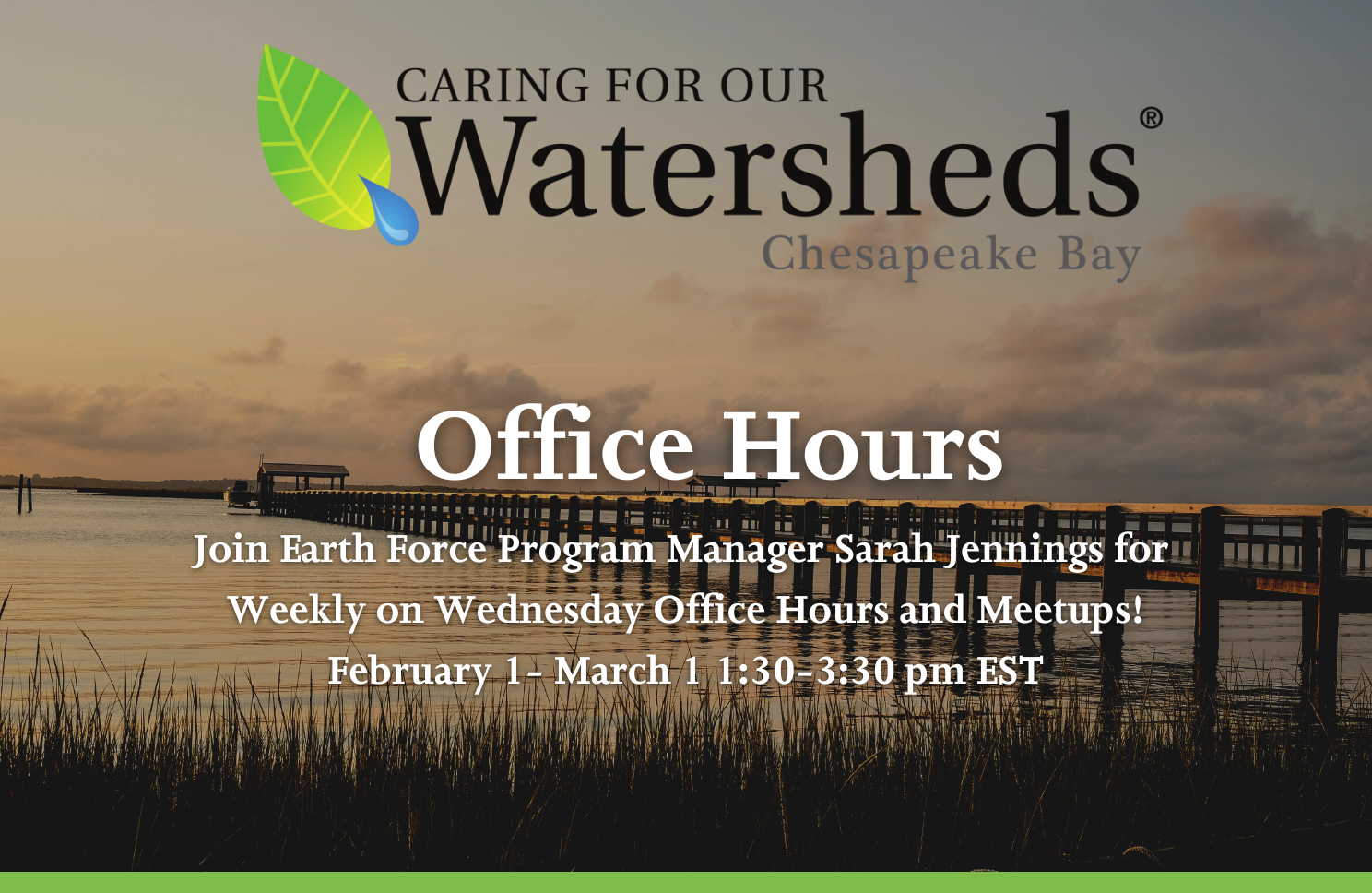 Join Earth Force Program Manager Sarah Jennings for Weekly on Wednesday Office Hours and Meetups!
February 1 – March 1 1:30-3:30 pm EST
These sessions are offered for students and educators to get feedback from Earth Force, community leaders and watershed experts, and brainstorm strategies and innovative action plans, get peer to peer feedback, and collaborate. Please RSVP so that we can plan accordingly for guests and structure feedback.
Register once and select as many dates as you want to come to. Come every week if you want!
As a reminder:
Environmental Action Proposal(s) are Due Friday, March 3rd ($250 available for each proposal submitted involving ten or more students 6th-12th)
Implementation approvals announced March 10th (non-finalists)
Top ten announced March 10th (finalists)