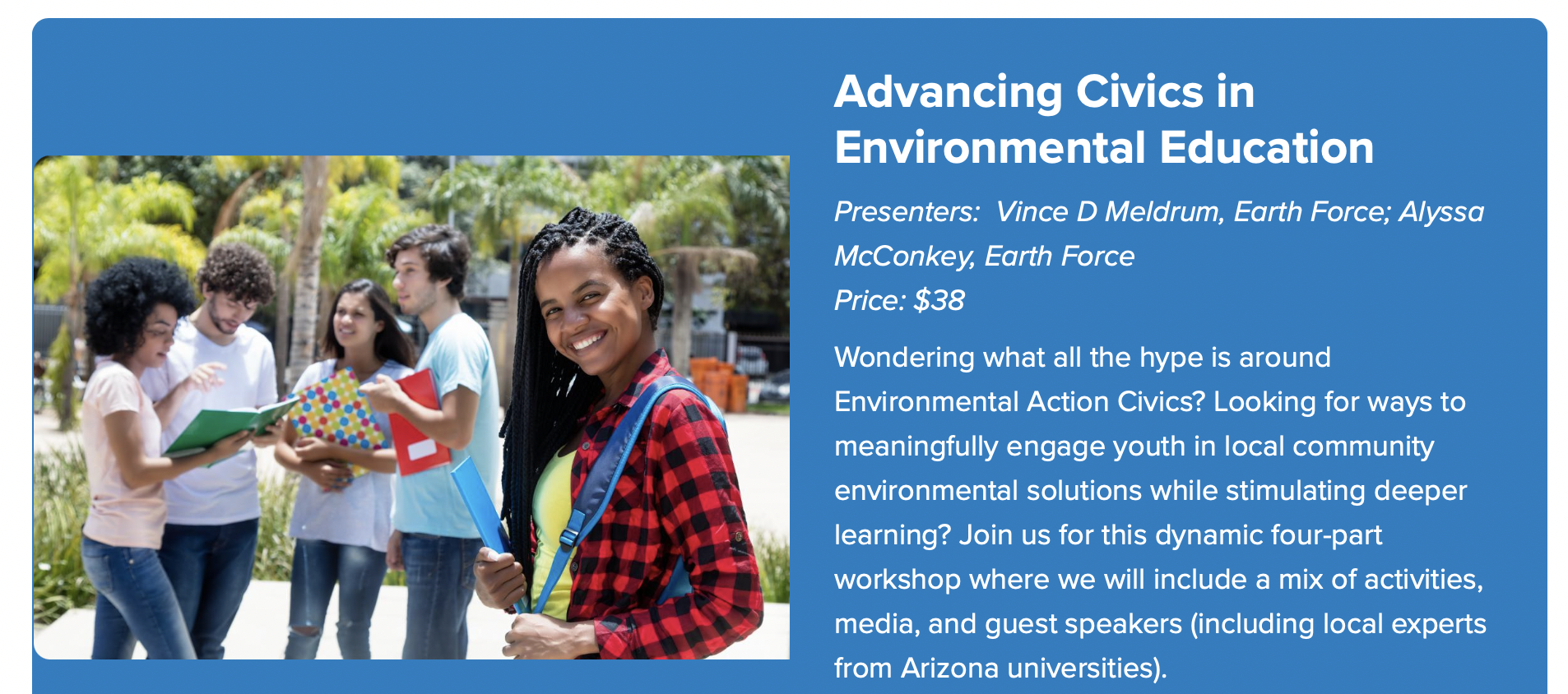 Attending the NAAEE Conference this year? We'll be there too! Don't miss our workshop on Advancing Civics in Environmental Education. (And don't miss our exhibit! Two hints: tasty + spicy)
The workshop will be broken into four elements, each given equal time.
The first element will give an overview of Environmental Action Civics and Earth Force in a mixed media format, offering examples of Environmental Action Civics as well as key resources from Earth Force.
The second element will feature a guest speaker on the impacts that can be seen through using this authentic action-based learning. We will also do an investigation activity where we practice mapping our local communities.
In the third element of the workshop, we will have a guest speaker discuss how to prepare youth to ask for a change and speak to decision-makers. We will also share a new best practices tool that Earth Force created based on a Power Dynamics webinar we held with partners in late 2021.
We will wrap up with our fourth element, a Q&A with author Ken Kay on how to convince administrators to support authentic learning models such as Environmental Action Civics.